Kevin Zeese — PRESENTE! The People's Movement Has Lost One of Its Most Beloved and Treasured Activists    September 6 is a very...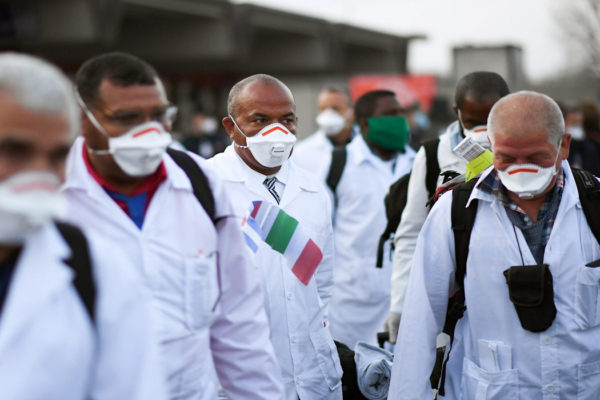 | Medea Benjamin | Anti-Cuba zealots in the Trump administration have been enticing Cuban doctors working overseas to defect, paying journalists to write...
U.S. Peace Council — August 3, 2020: For many decades, the US antiwar movement has been calling on Congress to cut the Pentagon...
May 7, 2020 The U.S. Peace Council condemns in the strongest, and most categorical terms the continued aggression against the Bolivarian Republic of...
Faced with the greatest health crisis in a century, on March 25, 2020, 18 governments addressed the UN Secretary-General to denounce the unilateral...
| Juan Cole | It was bad enough that Trump endangered the health of the graduating class at West Point -- for the...
Socorro Gomes, President World Peace Council — This August 6 and 9, humanity rememorates one of the greatest tragedies in History, which was...