Executive Committee of the U.S. Peace Council May 23, 2020 Iran's daring decision to dispatch five oil tankers carrying the much-needed fuel for...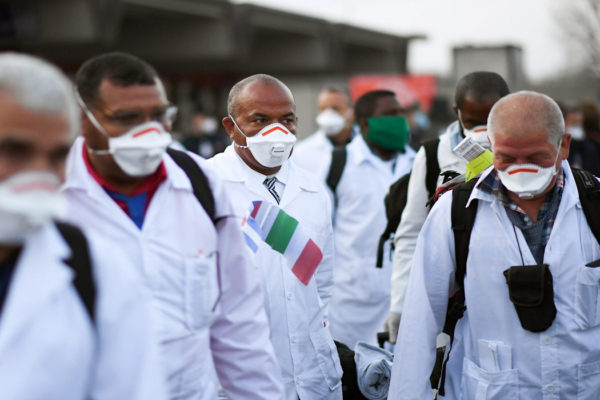 | Medea Benjamin | Anti-Cuba zealots in the Trump administration have been enticing Cuban doctors working overseas to defect, paying journalists to write...
|Kimberly Amadeo| Estimated U.S. military spending is $989 billion. The U.S. spends more on defense than the next nine countries combined.
May 7, 2020 The U.S. Peace Council condemns in the strongest, and most categorical terms the continued aggression against the Bolivarian Republic of...
Faced with the greatest health crisis in a century, on March 25, 2020, 18 governments addressed the UN Secretary-General to denounce the unilateral...
Venezuela has recently been subject of a number of attempts of mercenary penetration in the country.
The World Peace Council condemns strongly the decision of the US Attorney General, on behalf of the US administration, to announce criminal charges...